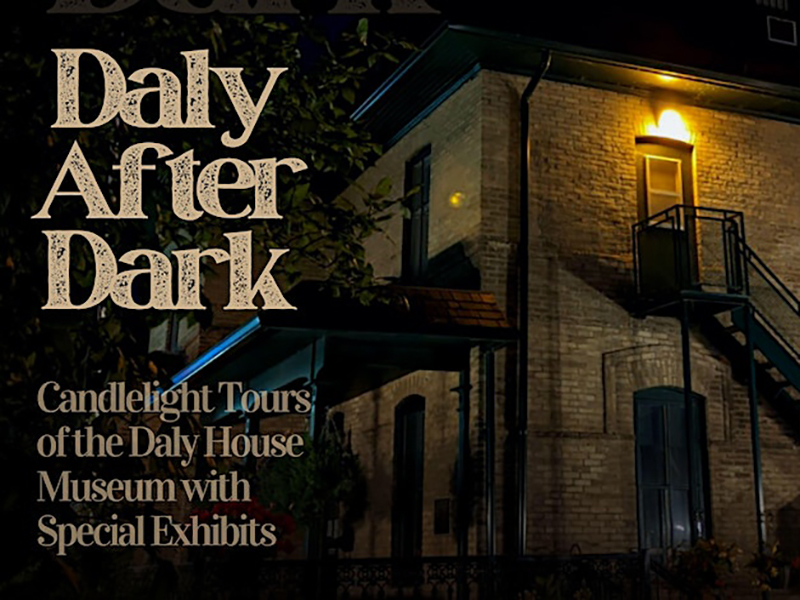 When
October 17 to November 4, 2023
Where
Venue: Daly House Museum, 122 - 18th Street, Brandon, MB
More Info
Phone: 204-727-1722
More About this Event
Daly After Dark is an exhibit and candlelight tours of the weird Victorian History and what Brandon was up to on Halloween in the past! So Venture into the Daly House Museum after dark and experience the museum and history in a new light.
During the month of October, the Daly House Museum will feature unique and eerie exhibits that look into the history of how Hallowe'en was celebrated in Brandon's yesteryears and some of the curious and cruel traditions of the Victorian Era. See what a traditional Victorian funeral process was like, cut into the grisly and strange medical history of the era, visit The Doll Room, and more.
Candlelight tours will take place from 7 pm to 9 pm on October 20th, October 25th, October 27th and October 31st. Tickets are limited and cost $10.00 each. You can get your tickets online through Eventbrite.
Most of these displays will still be available to view while we are open during the day, but these special exhibits will truly come to life during our Candlelight Tours that will be available after hours.