No need to travel far to take a break from the fast-paced hustle and bustle of city life! Brandon offers plenty of opportunity to reconnect with nature right in the city or only a few minutes away!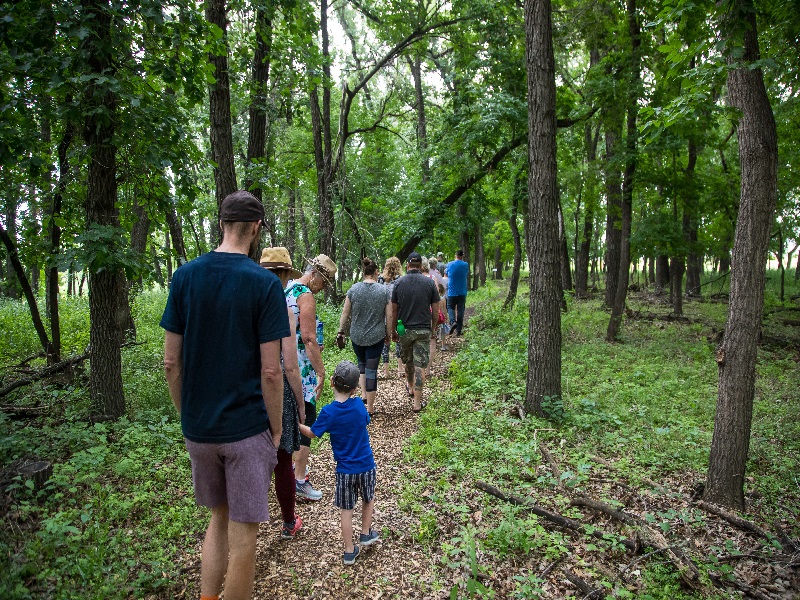 Assiniboine Food Forest
1735 Rosser Avenue East, Brandon Map
Phone: 204-728-6278
Assiniboine Food Forest is a form of land management area that mimics a forest. The area includes a walking trail that makes its way to Crow's General Store. Dave Barnes, the owner of AFFI, also provides nature walks on Sundays as well as maple syrup tours annually (March or April, weather dependent).
There are two ways for the public to access the Assiniboine Food Forest:
-Park at Crow's General Store. Find the riverside trail that connects Crow's to Assiniboine Food Forest. This trail is approximately one kilometre in length, with a creek crossing midway.
-Park at the corner of Rosser Avenue East and 17th Street East (being careful not to block access to neighbours drive ways). Walk into Assiniboine Food Forest using the roadway located at the southeast corner of the intersection.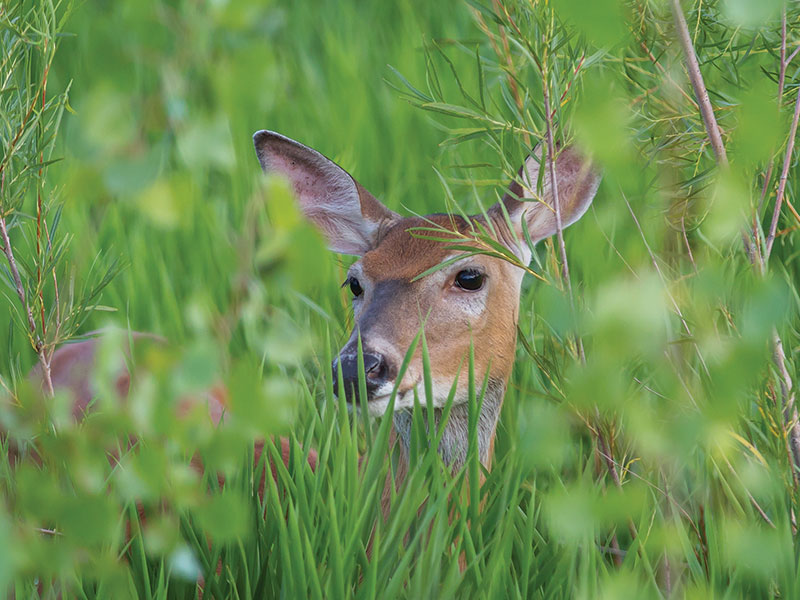 Brandon Riverbank
545 Conservation Drive, Brandon Map
Phone: 204-729-2141
The Riverbank Discovery Centre serves as the starting point for an extensive trail system that runs through wetlands, prairie grasses, native and introduced trees and shrubs, and connects to the Red Willow Pedestrian Bridge overlooking the Assiniboine River. The area is home to several wetland animal species, prairie and migratory birds, as well as one of Manitoba's most successful Purple Martin sanctuaries. Trail maps and self-guided pond tours are available at the Riverbank Discovery Centre. The Riverbank is also home to the Brandon & Region Tourism Centre.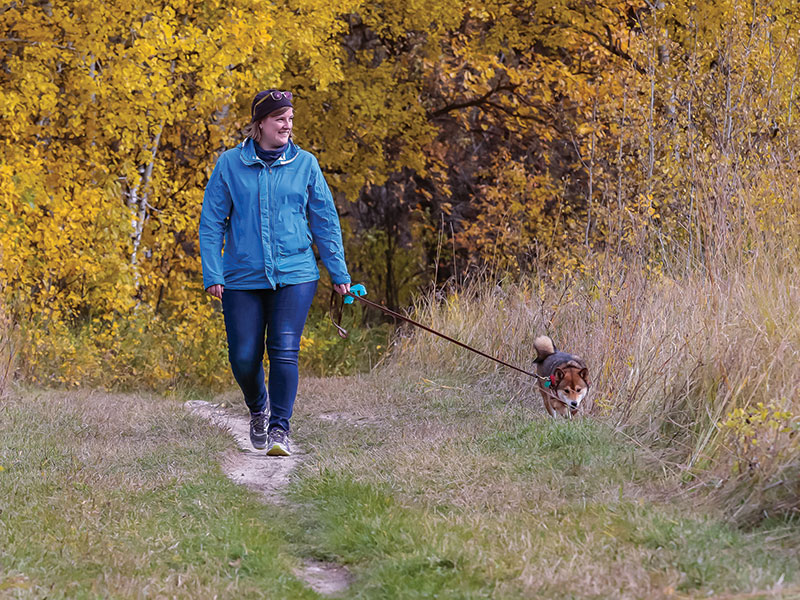 Brandon Hills Wildlife Management Area
10 km south on 17th Street East, Brandon Map
Phone: 800-214-6497
This area is home to a variety of plant and animal species and offers the perfect setting for recreational activities such as hiking, cross-country skiing, cycling and bird watching. The trails are made up of loops ranging from 2.5 km to 7.5 km. The Brandon Hills is located 10 kilometres south of Brandon on Highway 10, three kilometres east on Beresford Road and one kilometre south. Information on the area can be obtained from Manitoba Conservation and Water Stewardship at 1-800-214-6497, while trail maps are available at the Riverbank Discovery Centre.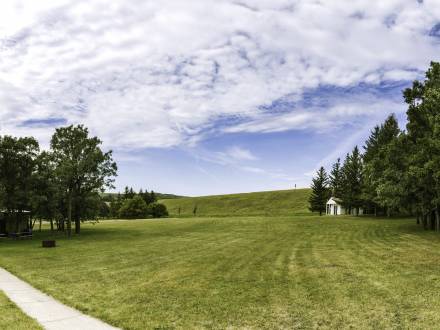 Grand Valley Provincial Park
8 km west on Grand Valley Road, Brandon Map
Phone: 204-573-3798
Located minutes from Brandon and just off Highway 1, Grand Valley is a nicely treed campground set in the beautiful Assiniboine River valley and is home to the historic Stott Site. The park is host to a look-out tower and interpretive trail which explains the rich First Nations history of the land. The campground has 22 electrical sites, 20 un-serviced sites, and includes washroom facilities with showers. Water is available at different spots throughout the park.
Brandon and area is a birder's delight, with nature sites boasting fantastic bird watching and wildlife viewing opportunities. Explore the Assiniboine Food Forest and the Riverbank Discovery Centre to find several feathered friends including the great-crested flycatcher, eastern screech owl, and several species of water birds. Head to the Brandon Hills Wildlife Management Area, home to many animals, or visit nearby Douglas to seek out the elusive yellow rail.