Unique visit to the Riverbank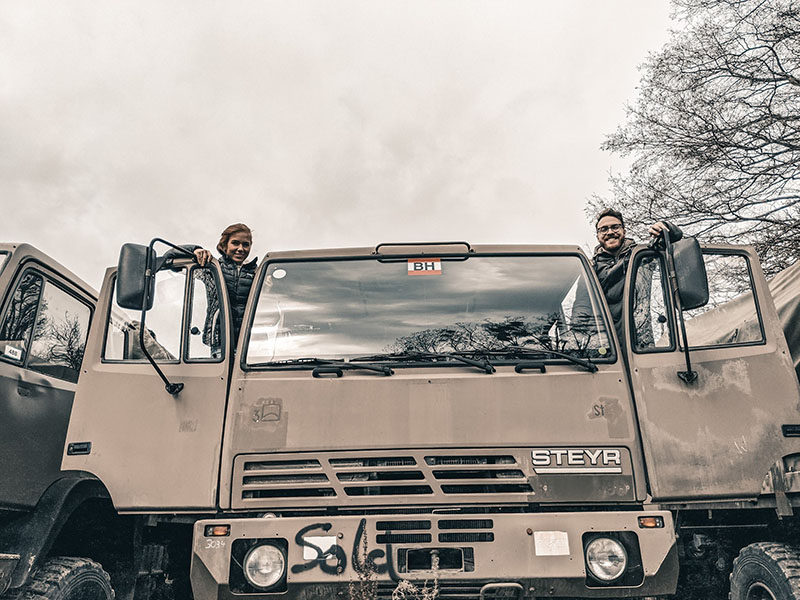 Nestled right along No. 1 highway, the city of Brandon gets many visitors from outside the province – such as a Swiss couple who are travelling the world in an expedition truck they've named Yoda.
Yep. That happened. Kinda neat, eh?
Yoda is a former Austrian army truck (Steyr 12M18), which is approximately 30 years old and was refurbished by the German company EXCAP. The box of the truck provides the couple living space of about 12 square metres and was made by Krug Expedition, who are based in Austria.
"We initially just wanted to pass through the city but decided to check out the Brandon Hills and ended up staying a night longer in the area than initially planned," said Arthur, who along with Judith, have been living in the expedition truck since November 2021.
According to their website, which allows folks to follow along their journey, for the first six months after moving in to the truck, the couple were still based on a little farm in Switzerland, continuing with their careers (Arthur is a doctor, while Judith a mathematician) full-time.
They wound up making two test trips to Europe - one to Greece, one to the Netherlands - to make sure everything would be fine with the vehicle and the box before they embarked on their real journey.
"Our initial plan was to start with North America and then ship Yoda to Russia, entering Mongolia from the north and driving back to Europe," Arthur added.
Unfortunately, during their planning phase, war hit Europe and due to political tensions, they had to defer from their initial plan. However, it hasn't stopped them as they've continued on their interesting journey.
This story just goes to show you our city gets a lot of neat visitors!
You can follow Arthur, Judith and Yoda's journey via their Instagram @yoda.travels. They also have a YouTube channel (Yoda travels). The YouTube channel is in German but there are subtitles in many languages.