Winter Wonderland Market at the Dome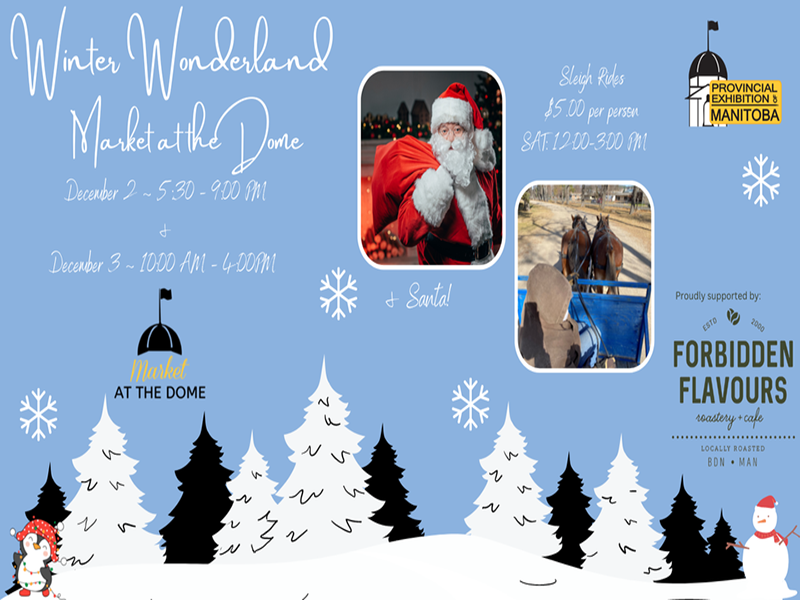 When
December 2, 2022
Where
Venue: Display Building No. II (Dome Building)
More About this Event
Winter Wonderland Market at the Dome will take place on Friday, December 2nd from 5:30 - 9:00PM and Saturday, December 3rd from 10:00 AM - 4:00 PM. Admission is $2.00 per person with 12 and under FREE! The FIRST 25 people through the door on both days will receive a complementary gift bag with lots of local surprises gifted by our cherished business sponsors.
There will be sleigh rides for $5.00 per person by the wonderful Chris Arthur and his team. Santa and Ms. Clause will also make a guest appearance!
Thank you to Forbidden Flavours for being the proud supporting sponsor of Winter Wonderland Market at the Dome!