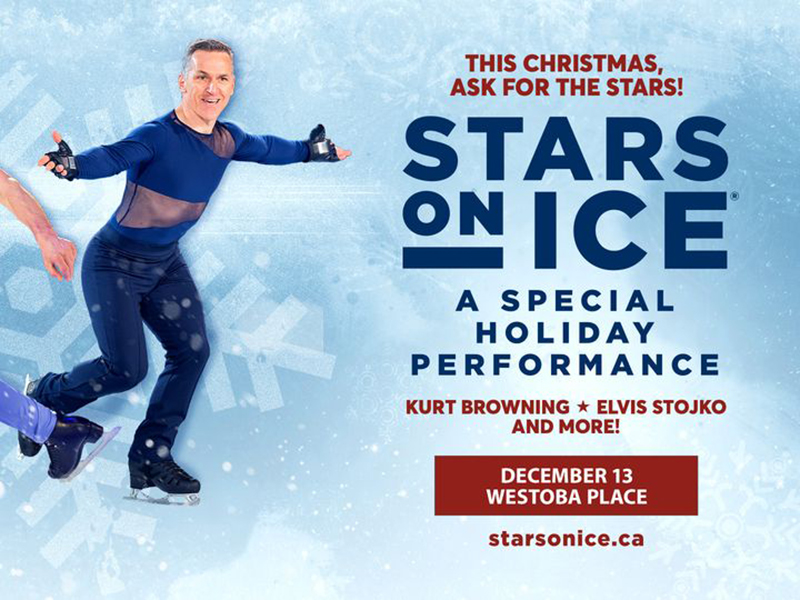 When
December 13, 2022
Where
Venue: Keystone Centre, 1175 - 18th Street, Brandon, MB
More Info
More About this Event
This Christmas, if you ask for the stars, your wish will be granted, as Stars on Ice brings a special holiday edition of its award-winning figure skating show to 11 cities across Canada. Kurt Browning will be joined by Elvis Stojko and special guest Kaetlyn Osmond to headline the 2022 Stars on Ice "Holiday" tour in a star-studded cast that also features Jeffrey Buttle, Kaitlyn Weaver & Andrew Poje, Kirsten Moore-Towers & Michael Marinaro, Nam Nguyen, Elladj Baldé, Satoko Miyahara, Mariah Bell & Alissa Czisny. This December, come and celebrate the spirit of the Holiday season with Stars on Ice!
World Vision is the Official Charity of the 2022 Stars on Ice Holiday tour.
The Stars on Ice performance in St. John's is a welcome part of the Come Home 2022 series of special events & celebrations.
Stars on Ice is following the mandated health and safety regulations set forth by each local government at the time of our event, and enforced by the venues, to ensure the safety, well-being and enjoyment of all fans.