Ron James: Back Where I Belong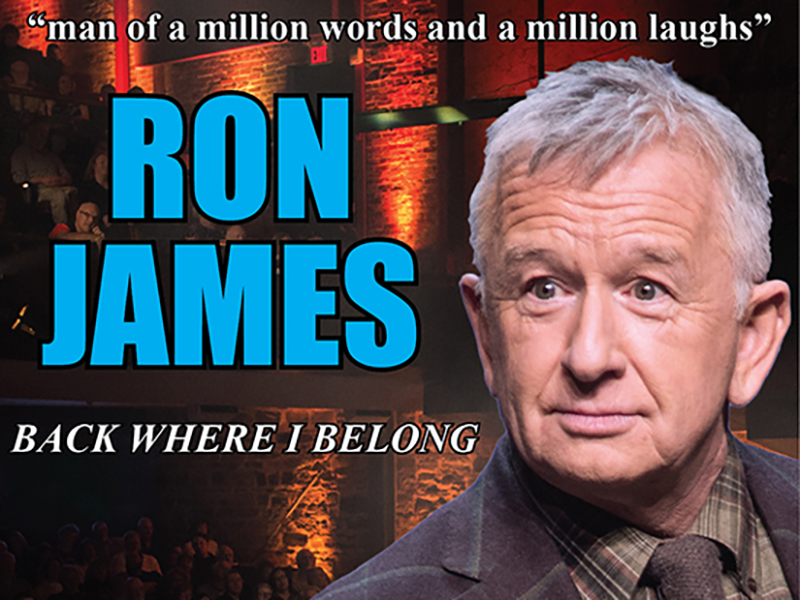 When
November 18, 2022
Where
Venue: Western Manitoba Centennial Auditorium, 205 - 20th Street, Brandon, MB
If You Go…
The Ron James Show is coming to Brandon!
More Info
More About this Event
Canada's stand-out amongst 'stand-ups', award-winning comedian RON JAMES has been selling out theatres for over 20 years with his marathon, side-splitting performances. Marshalling a comedian's eye for satire and a writer's ear for language, Ron takes his audience on a breath-taking, non-stop roller coaster ride, cutting a wide swath through contemporary culture with a razor-sharp wit, uncompromising standard and unique, poetically honed delivery.