Mecca Productions presents: Little Women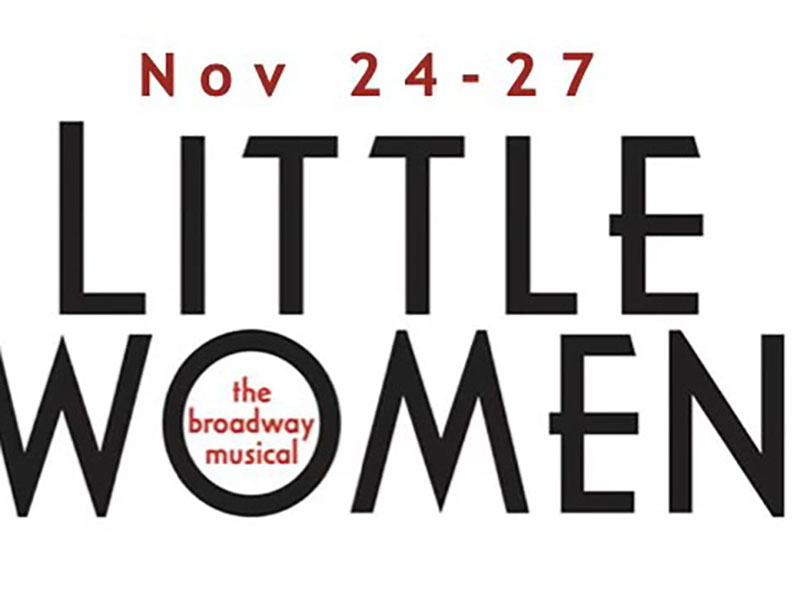 When
November 24-27, 2022
Where
Venue: Western Manitoba Centennial Auditorium, 205 - 20th Street, Brandon, MB
If You Go…
Westman's Mecca Productions is proud to create a cast featuring some of the most talented actors and singers from across our region to bring the Little Women to the WMCA stage.
More Info
More About this Event
A timeless, captivating story, this glorious musical filled with personal discovery, heartache, hope and everlasting love, this musical will lift your spirits - a story of love and family that stands the test of time.
Based on Louisa May Alcott's life, Little Women follows the adventures of sisters, Jo, Meg, Beth and Amy March. Jo is trying to sell her stories for publication, but the publishers are not interested – her friend, Professor Bhaer, tells her that she has to do better and write more from herself. Begrudgingly taking this advice, Jo weaves the story of herself and her sisters and their experience growing up in Civil War America.
Little Women embodies the complete theatrical experience, guaranteeing a night filled with laughter, tears and a lifting of the spirit. The powerful score soars with the sounds of personal discovery, heartache and hope – the sounds of a young woman finding her voice.
Adult: $30.00
Senior: $25.00
Student: $25.00
Child (12 and under): $20.00
Prices include taxes and service charge.