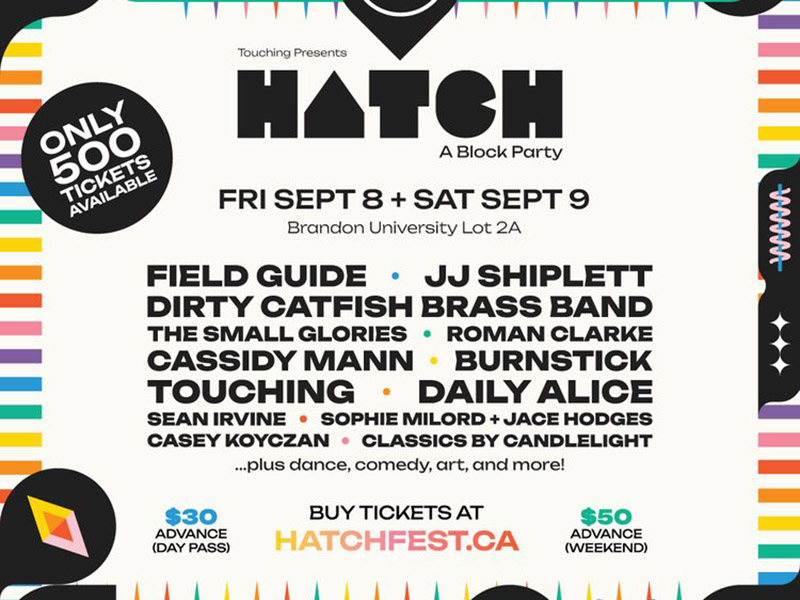 When
September 8-9, 2023
Where
Venue: Brandon University, 270 - 18th Street, Brandon, MB
More Info
More About this Event
Hatch is a party for people like you. It's a way of bringing friends, family, music and art a little closer to home, embedded a bit more into our community. It's about having a great time with those we love. And it's about having some inspiring experiences with music and art.
We can't wait to hatch with you.
To learn more & to purchase tickets, click here.