Clear Lake Chamber Music Festival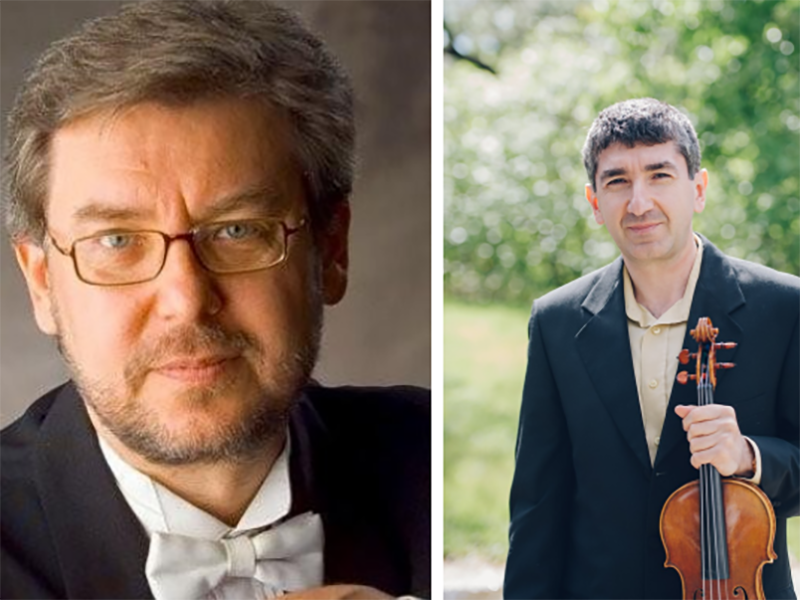 When
December 6, 2022
Where
Venue: Brandon University, 270 - 18th Street, Brandon, MB
If You Go…
The Clear Lake Chamber Music Festival, a landmark of the cultural landscape of Westman for a decade and a half, returns in 2022.
More About this Event
Hopefully the long challenging pandemic is in the past. After Daniel Tselyakov's very successful concert, our first Festival's in person concert, on June 10th, 2022, we are excited to invite you to the second and third in person concerts of our 17th Clear Lake Chamber Music Festival.
Our Second Concert "Young Artist's Initiation" on Saturday, November 26th, 4 :00 PM, in the Erikson Lutheran Church features pianists: Vivian Yin, Sophia Ye, Joy Zhab Sun, and Zhuo Song, presented by the piano studio of Professor Alla Turbanova, School of Music, Brandon University. Last year in 2021, the Festival's program, for the first time in the history of the Clear Lake Chamber Music Festival, presented the "Young Artist's Initiation" concert. It was met with such great enthusiasm from the Festival's audience, that this year we decided to continue this tradition and look forward to this so special concert.
The Third Festival's Concert "César Franck 200th Anniversary with Masterpieces by Brahms and Franks" features well known, remarkable, brilliant musicians, Alexander Tselyakov, piano, and Oleg Pokhanovski, violin, in the Lorne Watson Recital Hall, Brandon University, School of Music, on Tuesday, December 6, 2022,7:30 PM.
The program will feature incredibly magnificent Piano Sonata No. 3 by Johannes Brahms and Cesar Frank's The Sonata for Violin and Piano, which is considered one of the finest sonatas for violin and piano ever written. I hope to see you all at our very special concerts and continue to celebrate the 17th Clear Lake Chamber Music Festival with us.
Tickets and Info: School of Music, Brandon University (204) 727 9631, email:burba@brandonu.ca Clear Lake Chamber Music Festival (204) 571 6547, email:tselyakov@hotmail.com
Concert 2 Details:
"Young Artists' Initiation"
Piano Studio of Professor Alla Turbanova, School of Music, Brandon University
Date: Saturday, November 26, 4:00 PM
Concert Location: Erickson Lutheran Church
30-3rd Street SW, Erickson, MB
Tickets:
Adult: $20
Senior/ Students: $15
Concert 3 Details:
"Masterpieces by Brahms and Frank"
Alexander Tselyakov, Piano; Oleg Pokhanovski , violin
Date: Tuesday, December 6, 2022; 7:30 PM
Concert Location: Lorne Watson Recital Hall, School of Music, Brandon University; 270-18 th Street
Tickets: Adult $25 (at the door $30)
Senior/ Students: $20 (at the door $25)