Tubin' at Grand Valley Park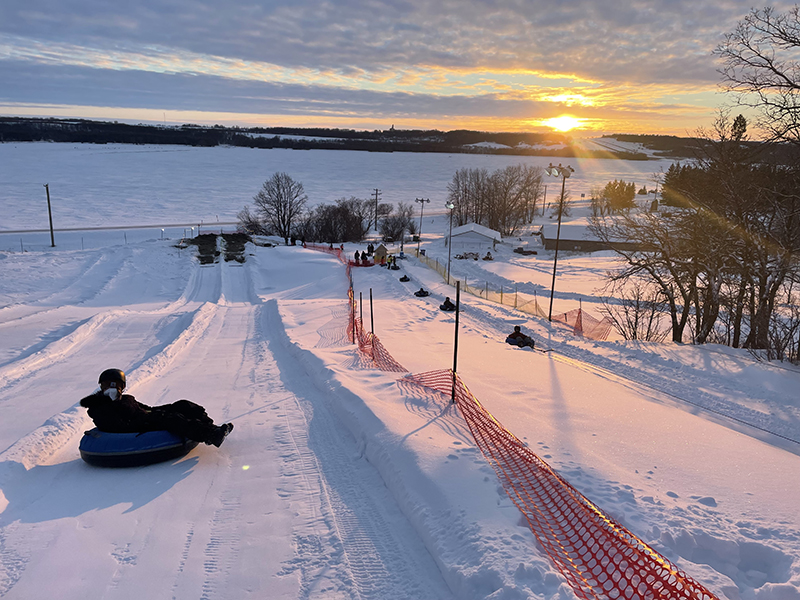 Located approximately eight kilometres west of Brandon's Corral Centre, Tubin' at Grand Valley Park operates Thursday to Sunday throughout the winter, weather permitting.
The park offers an outdoor winter experience in a fun, safe, and family friendly environment and consists of three snow tube lanes and a handle tow lift so you can relax on your way back uphill! No equipment is needed as each rider is supplied with a specialized winter tube. Helmets are mandatory for children 12 and under and will be available for rent. Tickets for two-hour increments are available online.